University of Nevada, Reno School of Political Science shortlisted for Regents' Rising Researcher Award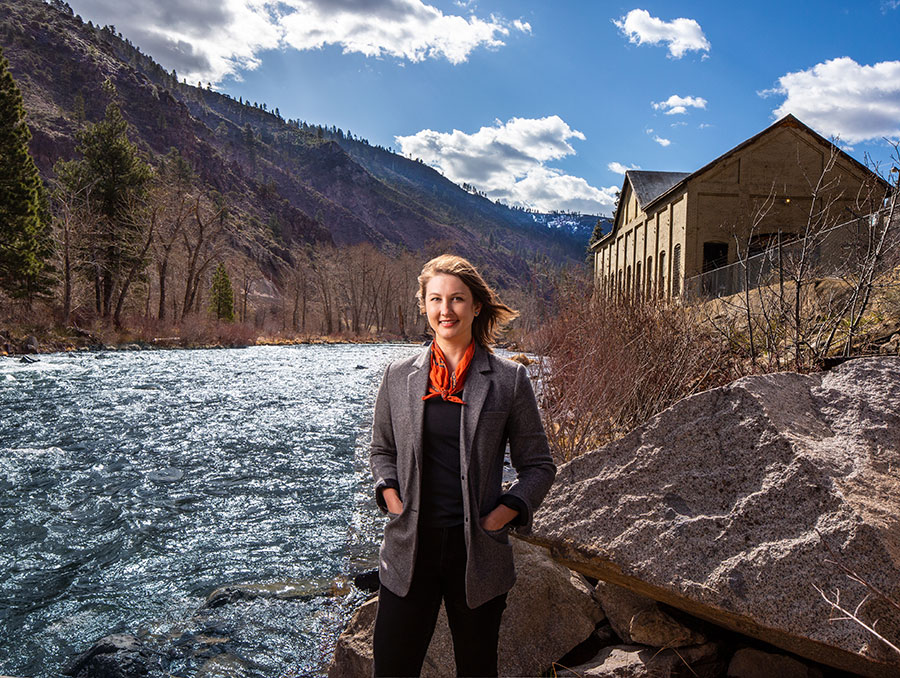 Assistant Professor of Political Science at the College of Liberal Arts, Elizabeth Koebele received one of this year's Nevada System of Higher Education (NSHE) Rising Researcher Awards. This annual award is given to a faculty member from each Nevada research institute in recognition of early career achievement and potential for future advancement and recognition in research.
Koebele has just been promoted and made tenured an associate professor with tenure. She was the winner of the National Science Foundation's CAREER Award (2021), winner of the College of Liberal Arts' Mousel-Feltner Prize (2020), received over $1 million in grants, and won a handful of others. notable awards and accomplishments since she began teaching at the University of Nevada, Reno in 2017.
"It's really good to be recognized in a system-wide context and to represent the State of Nevada and to be connected to all the other people who are doing amazing things at NUR," said Koebele.
Koebele is well known for her research on water sustainability policy in the Colorado River Basin.
In late 2020, Colorado River Basin policymakers began a five-year process to renegotiate various water management rules that are due to expire in 2026. These include rules on how water shortages are "shared between US states and with Mexico, as well as how major reservoirs are operated.
Lake Mead and Lake Powell have reached historic lows, and the Colorado River continues to experience water shortages. Koebele's policy research remains relevant with an even greater need for improved sustainability in the future.
"Being able to study a process as it happens that is so relevant to Nevada is really important to me," she said.
Over the next year, Koebel will begin developing a governance model for the Colorado River System. His team will draw on 20 years of historical data to create a model for understanding how different policies have worked, or not, to promote system-wide water sustainability.
"This process must ultimately help the problem we are trying to solve [water sustainability] and advise the next set of policies for the Colorado River Basin," Koebele said.
Koebele is also one of the authors of the fifth National Climate Assessment (NCA5) for the United States. The assessment will address issues of climate impact and water resource resilience in the Southwest, which includes Nevada.
In addition to water policy, Koebele is a member of the Risk and Social Policy Task Force – an interdisciplinary group of public health, public policy, psychology, political science, and communications researchers from across the United States examining how individuals perceive the risks associated with COVID-19, as well as how they respond through their behaviors and adherence to policies such as mask-wearing or stay-at-home orders.
The group has just completed a second survey to understand attitudes toward the COVID-19 vaccine. They presented this data at a conference in Chicago this spring.
"We are working on different ways to communicate vaccine risks to hopefully help with future health campaigns," Koebele said.
She is also excited to write a book chapter on policy theory, a subject she teaches in a graduate seminar. And she will represent the University Abroad in Austria this summer at the European Policy Research Consortium conference.